Collecting customer feedback and especially reacting on it is an excellent marketing tool which is worth to be utilized in the foodservice business.
By Salla Arffman, Trainer
How many times have you skipped a restaurant after hearing that the food they serve is not that excellent, the portions are too small, or the customer service poor? There you have it. They say that all publicity is good publicity, but in foodservice business it can be difficult to get rid of bad reputation and it can have a significant effect on your customer count.
As you know, If you've had a good experience you mention it to a few others, but bad experiences are spread much further as you talk about them at workplace and with friends. But how to get this information to the service provider?
How often do you give negative feedback directly to the service provider? Surely there are exceptions, but I personally belong to that group who actually lie straightforwardly to the waiter when asked "How is your meal?", even if half of the plate would be left untouched. And I don't believe I'm the only one doing this.
Why should you collect customer feedback?
If the customers are coming in in a steady pace and you receive negative feedback a couple of times per month, then do you need to collect customer feedback separately? Yes, you do!
By collecting customer feedback systematically you will know about individual failures but also about successes. When giving feedback is made easy for the customer, they will be more likely to give positive feedback, as well. If the feedback process is complicated you are prone to getting feedback only from the customers who have had an especially bad experience.
A customer feedback survey enables you to emphasize the issues that are important to your business. If the aim is to develop the menu, you can ask in your survey what types of food the customers would like to see on the menu. If again you are aiming to improve customer satisfaction, you can ask questions on that issue particularly.
Collecting customer feedback and especially reacting on it is an excellent marketing tool which is worth to be utilized. The customers appreciate if their opinions are taken into consideration and these stories are told forward at the coffee breaks, as well.
5 rules for collecting customer feedback
Make giving customer feedback as easy as possible for your customers. For many of us it is difficult to give negative feedback face-to-face, so you should be able to give feedback in writing and anonymously. The time has passed by the carton feedback boxes and many businesses are moving on to electronic customer feedback applications. You can give feedback through applications designed for this purpose for example with your smartphone, and the service provider will easily get reports on the feedback for analysis.
Keep the survey simple, design the questions carefully and ask the right questions. How many of us has left a customer feedback survey unfinished because there have been too many questions? How many of us has been annoyed because the survey has not been consistent and it has included several questions meaning the same thing? You need to design the questions so, that the customers will find it easy to give answers and that they won't enable ambiguous answers. Always ask one thing at a time. A good rule of thumb is not to ask about things on which you are not going to do anything or on which you cannot do anything.
Engage your customers into answering the survey. The survey is not of much use, if only 2 % of your customers answer to it. The more you get feedback and the more versatile your survey is, the more useful it is. In many feedback surveys the customers are lured into answering with the help of a small prize, for example a sweepstake. On the other hand, if the customer feedback survey is marketed in the right way (for example: "Suggest a new plate for the menu, 5 of the most popular ones will be added to the menu") you shouldn't be lacking answers.
Make the survey visually good looking. Do not forget that customer feedback surveys are one of the most visual parts of customer communication and for this reason the survey should be in line with the visual appearance of the organization. If the questionnaire is dull and old-fashioned, this is what you will be communicating of your business, as well.
React on the feedback as promptly as possible. What could be more annoying than getting a lame answer saying "we're sorry" to a feedback given over a month ago. You need to analyze the feedback and answer promptly to those who have left their contact information, and use the information for developing your operation. Always aim at turning a customer's negative experience into a positive one by using a refund, for example. Promote the actions you have taken based on the feedback, for example bring it up on the menu if some plate has been included after a customer request.
JAMIX MENU Customer Feedback Service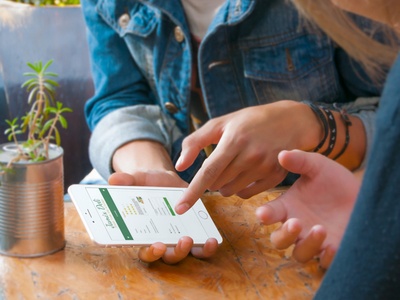 JAMIX Kitchen Intelligence System includes an additional feature for collecting customer feedback. The feedback is linked to the menus in JAMIX MENU service so the customer's feedback is targeted at a specific menu in in the program. The customer can give feedback on a whole meal (for example "Really friendly customer service at lunch time!") or a part of meal ("Macaroni and cheese was especially good today!"). The customers can give feedback with their own smartphones, for example.
You can design and create as many questions as you need to have. Question type options include stars, smileys and text. The customers can add pictures on the feedback, as well. Reports on feedback can be found in JAMIX Kitchen Intelligence System.
Contact us for more information on JAMIX MENU Customer Feedback Service: [email protected]