Jamix is one of the panelists in a side event at the CFS 46 – Global meeting of the Committee on World Food Security – held in Rome October 17th. The theme for the side event is: Reaching the SDGs through School Feeding – going beyond the plate. The side event is arranged by the Ministry for Foreign Affairs of Finland, the World Food Programme, the Ministry of Education of Ethiopia, and the Global Affairs of Canada.
The Committee on World Food Security (CFS) is the foremost inclusive international and intergovernmental platform for all stakeholders to work together to ensure food security and nutrition for all. CFS develops and endorses policy recommendations and guidance on a wide range of food security and nutrition topics. The Committee includes the member states of the UN, the UN organizations, research and financial institutions, as well as non-governmental organizations and cooperative organizations for corporations. The global meeting of the Committee is held yearly in October in Rome.
Finland has a long history in developing school feeding. Earlier this year the Ministry of Foreign Affairs of Finland together with the Finnish National Agency for Education have published a report called School Meals for All, presenting the Finnish School Feeding system. Experiences and innovations related to school feeding from Finland, from crisis situations and from the developing countries will be shared in the side event of the CFS 46.
Jamix's presentation will introduce the opportunities of digital technology in producing sustainable and nutritious food cost efficiently. "There are several stages related to arranging school feeding – menu planning, daily production, reporting and communication about the food to the students. Jamix provides digital solutions for managing all of this and for making the daily work easier. I am excited to be able to share Finnish know-how in this type of event.", tells Mikko Jaatinen, the founder and CEO of Jamix.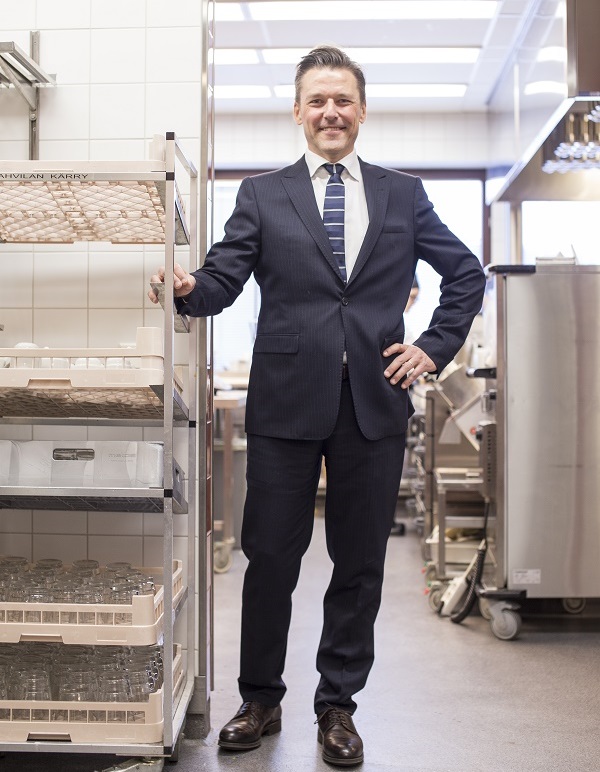 For more information please contact:
Mikko Jaatinen, CEO Jamix
Telephone:
Until October 18th in Europe: +358 400 478784
From October 21st in the US: +1 (617) 992-6842
Email: [email protected]
The World Food Programme: www.wfp.org
Committee on World Food Security: www.fao.org/cfs
Jamix is a Finnish company specializing in cutting-edge restaurant software for professional hospitality and food service operations to plan and organize recipe, menu, inventory and ordering management, and internal logistics. Founded in 1990 by a young Finnish student, in 30 years Jamix has grown from a small local business into a software company with 2500 + clients all over the world. Headquartered in Jyväskylä, Finland, the Jamix US office is based in Boston. "Thousands of customers use Jamix to produce hundreds of thousands of meals, every day!"