Jamix has been honored with 2019 Kitchen Innovations Award, and "is establishing itself as the industry leader in kitchen management systems." This is one of the topics in the following newsletter by Certified Master Chef Ron DeSantis.
Food Is Just the Beginning™
by Ron DeSantis
Volume 2 Issue 3
March 2019
CulinaryNXT
200 Totoket Rd
Branford, CT 06405
203-415-9190
Come On, Already!
Burnt ends. Many of you reading know just what that means. And if you know what that means, you're having happy burnt ends memories.
I was in Queens last week for a quick project. Luckily, I have a very good friend in Queens that did the driving. On the way he said we're going to pass a BBQ joint with great burnt ends. And while I was executing my project, he was going to get some burnt ends. Oh baby! They were magnificent.
Cheers!
Master Chef Insights
2019 NRA Kitchen Innovations Award
Jamix Kitchen Management Systems is the recipient of a 2019 NRA Kitchen Innovations Award. Full disclosure – I've been working closely with Jamix CEO Mikko Jaatinen since mid 2017. Jamix has set up business in the US. Boston to be precise and is establishing itself as the industry leader in kitchen management systems.
Jamix is the most innovative total kitchen system I've ever worked with. Not only is the functionality completely intuitive, it is also totally cloud-based. I use it for CulinaryNXT and I only need a computer, tablet or handheld to access all my culinary-centered data.
I'm personally very excited to see Jamix as a part of the Kitchen Innovations' award group.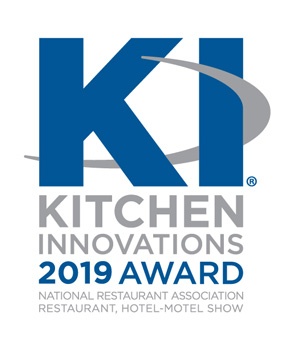 NAFEM 2019
After a hiatus I attended the 2019 NAFEM show in Orlando. Once there, I remembered why I enjoy NAFEM – I'm an equipment junkie. The show is like being a kid in a toy shop…just with BIG (and expensive) toys.
My key take-aways were: delivery/ bringing outdoors indoors/ robotics.
Delivery
The food delivery boom is on. Several manufacturers offered delivery solutions for food operators. Whether food needs to be kept hot or cold, there are multiple solutions. What delivery solutions don't do is guide operators to offer delivery menus that eat well off-site. However, the ability to stabilize the service containers and keep food at appropriate service temperature is excellent.
Robotics
Robots will continue to find a place in foodservice. At NAFEM robot arms mixed and served drinks. Although these set ups seemed more inclined to create a wow effect rather than a solution (like the burger flipper at NRA many years ago), they will find their way into daily operations. I was in Boston recently and visited Spyce restaurant. The food is prepared by robots and is VERY good. From the  placing a food order on the kiosk you will have your hot food in 3 minutes. Daniel Boulud and a team of MIT grads  developed the concept. This is a restaurant where robots are in full production mode and the food is very good. NAFEM showed robots in additional settings and that they are going to be a part of our landscape. Incidentally, one of supermarkets in my town has a robot named Marty. It cruises the aisles and if it finds something on the floor at least a large as a quarter it generates a page to clean up in that aisle.
Outdoors Indoors
Very interesting to me was the effort of manufacturers to bring the outdoors indoors. The natural open-flame grills, wood-burning hearth ovens, charcoal-fired ovens, and  plant growing cabinets are now main-stream. Last year one of my predictions for foodservice was – Fire. That meant that the use of natural open-flame cooking will continue to grow. At NAFEM these types of equipment were front row.
The other piece of outdoors indoors looked like a glass-door refrigerator that was designed to grow microgreens or any other plants that could be used for food production. The implication of fresh wholesome food is clearly on display with this piece of equipment.
One other bonus. NAFEM is in Orlando in the dead of winter in New England and is a welcome day to get some warm weather!
Culinary & more…
Blending Meat with Other Ingredients
By now the industry has heard of the blended burger. The inception blended a specific amount of meat (beef) with mushroom duxelles. The result was beef that tasted better! The umami effect of the duxelles boosted the natural flavor of the beef and provided additional moisture. I was leading the culinary efforts at Yale and launched the blended burger as a regular menu item a couple of years ago.
Here's a fresh blend that has really resonated. I call it a Philly Cheesesteak Burger. In this case it is made with Hungry Planet plant-based beef. In other words, it's all vegan. I caramelized small diced onions and blended that with the plant-based meat. It was served with a toasted sesame seed bun, secret sauce, thinly sliced spicy dill pickle, vegan cheddar cheese, and fresh tomato. I loved it.
But don't take my word for it. This was presented to a panel of tasters in NYC recently. Not only was it regarded as delicious, but most were doubtful that it was vegan…it was.
This isn't about vegan food, directly. It's about using daily ingredients to build and deliver delicious, and satisfying food. In this case it happens to be vegan, and I'm sure adding the caramelized onions to traditional beef will result in equally delicious results.
Ingredient of the Month
Potatoes
Yes, potatoes. Why? Because potatoes are not created equally. The obvious potatoes are baking potatoes and red skin potatoes. The first for, well, baking and the red for potato salad. The list of potatoes available to the professional chef is getting better. These potatoes are:
Mozart/Norland/Yukon Gold/Colomba/Ivory Russet/Burbank Russet/Sifra to name a few.
Potatoes have flavor characteristics such as: aroma/bitterness/sweetness/dry/solid matter/wateriness/waxy and of course flavor. Each potato's special characteristics allow chefs to use potatoes that are best suited for the preparation application, and for the best taste to compliment the other ingredients in a recipe or menu.
Finally, fries are, arguably, king when talking about potatoes. Face it, we LOVE fries, but potatoes are extremely versatile and are naturally compatible with so many foods. From parsley buttered potatoes to pommes souffle, potatoes have a place at the table.
Cooking Tip
Using a Home Food Grinder
Freshly ground beef for a burger is almost a thing of the past. I still remember working in the local supermarket and watching the store's butcher grind beef in a gigantic meat grinder. The look of that freshly ground meat stayed with me.
Fortunately, meat grinders are smaller and suitable for home use. I'll go out on a limb here and say that a lot of people have a Kitchen Aid stand mixer. If that's true, then get a grinder attachment if you don't already have one.
To get great ground meat, chicken, fish there are a couple of tips to ensure the meat is ground and not pureed through the grinding plate. Also, part nomenclature is probably worthwhile.
Parts:
Grinder housing – this is the part that attaches to the stand mixer.
Auger – this is the large "screw"-like part that slides horizontally into the grinder housing.
Knife – attaches to the end of the auger and actually cuts the meat before pushing through the grinder plate.
Grinder plate – a round heavy metal disk with holes. The plates come with different sized holes.
Collar or Retaining Ring – a heavy gauge metal or plastic that screws onto the end of the grinder housing to hold all parts in the housing.
Plunger – used to push meat, fish, poultry into the auger.
Tips to a great grind:
Have all ingredients and grinder parts chilled.
Cut all meat, fish or poultry into 1 ½" cubes.
Add cubed meat a few pieces at a time, press gently with plunger.
These tips will ensure the meat grinds evenly and doesn't smash against the grinder plate. If your grind looks like a puree coming out, turn off, clean it all out and start again but this time only add a few pieces of cubed meat into the auger ensuring it grinds before adding more.
Now enjoy the best ground meat.
CulinaryNXT is a food service advisory practice drawing on Ron DeSantis' 30 years of experience in all facets of the food industry.  Ron is one of only 70 Certified Master Chefs worldwide and has advised organizations of all sizes and types. His strengths include culinary innovation, menu and recipe development, culinary assessment, bottom-line results, and communication skills that allow him to implement solutions effectively.
CulinaryNXT's base is in New Haven, but its reach is truly global. CulinaryNXT's relationships extend to numerous countries around the world in a client and alliance network that has been built over many years. These relationships provide both global support and local knowledge.