Innovation is applied to almost every business situation today. Setting yearly goals that include innovation are crucial to our businesses. This is one of the topics in the following newsletter by Certified Master Chef Ron DeSantis.
Food Is Just the Beginning™
by Ron DeSantis
Volume 2 Issue 4
April 2019
CulinaryNXT
200 Totoket Rd
Branford, CT 06405
203-415-9190
Come On, Already!
"For the love of 'roni cups" was a post from Fortina Restaurant. Then I was on a call with WSJ about an article titled, "The Great Pepperoni Debate…" which was about cupping pepperoni or flat. What is there to debate? Way back when, pepperoni cupped. That's all I knew growing up in an Italian neighborhood. I'm glad 'roni cups are BACK.
Cheers!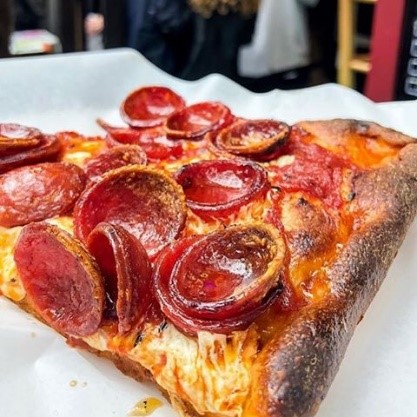 Master Chef Insights
Innovation
Innovation is, and has been, THE word for several years now. Innovation is applied to almost every business situation today and it's demanded from consumers and organization leaders. But what is innovation? I won't quote the dictionary or Wikipedia, you can easily do that. We've all been in strategic planning meetings that try to lay out a road map to innovation. Sometimes we come away with innovation and other times really good/great ideas. What I usually get from these exercises is that leadership (and workers, and consumers) want the next Mac, or iPhone, or Google, or Facebook, or ___________. All of us want to create the next big/best thing! Fame, fortune, success come with creating the next big thing.
History is full of those incredible moments of innovation and it's worth striving for them. What gets overlooked is incremental innovation. Incremental innovation is continuous improvement which results in best-in-class products. Consider handheld technology. The handhelds we use today are fundamentally the same as when they launched to great fanfare in 2007, but they have improved through continuous innovation. I'm proud to be associated with a great company, Jamix. Their innovation process produced system improvements every month. In 2018 they provided clients with over 70 system innovations!
Back in the ancient culinary days novelle cuisine was innovation. Since then chefs have innovated on the concept of freshness and plating techniques. Then along the way an El Bulli blasts on the culinary scene and shows us the next "iPhone". From there chefs continue to innovate on El Bulli-style breakthroughs. Today, plating has become Avant Garde, led by Osteria Francescana and sauce "splashed" on the plate (it really looks great when done properly).
The point is, innovation is all around us. When it is incremental it's harder to recognize unless we have our antennae tuned. Setting yearly goals that include innovation are crucial to our businesses, however, be sure to include a yearly review to capture and recognize your team's innovations.
Culinary & more…
Small Change Big Impact Food Summit
Creating a Transparent, Secure, Sustainable Food System for the Future Through Collaboration.
We all have a role to play in creating a better food system. The SMALL CHANGE BIG IMPACT FOOD SUMMIT is a springboard for enacting changes that will have a positive impact for everyone. This invitation-only summit brings together a unique mix of thought-leaders and change agents from academia, food service, food brands and non-profits to foster constructive dialog, explore case study insights, and forge new collaborations toward an improved food future.
The text above is from the food impact summit website. On Thursday, April 4, 2019 at the Richard A. and Susan F. Smith Campus Center at Harvard Square, Cambridge, MA Hormel Foods along with Harvard University Dining Services will host over 100 foodservice leaders to create an action plan for the future. I am hosting a panel of chefs to talk about the evolution of culinary arts in a changing environment. I'll report on the summit next month. Very exciting!
Sandwich Thoughts
Here are some thoughts on sandwiches. I happen to really like sandwiches. Not every sandwich, and not necessarily the newest, craziest, sandwich either. When I want to know if a sandwich operation can make a great sandwich, I order a BLT. If they can build and deliver a very good to excellent BLT, they generally do a great job with their other sandwich choices. The BLT is simple, but it's not easy to do well. Consider consommé. It's simple, but definitely not easy to do…if the flame isn't just right, or the clarification ratio is wrong, it won't be clear. That's how it is with the BLT. The toast has to be right, the bacon can't be overcooked or undercooked, the lettuce has to be cold and crisp, the tomato sliced the appropriate thickness, and don't skimp on the mayo, also don't spread the mayo when the toast is hot because it melts into the toast. And you thought a BLT was easy.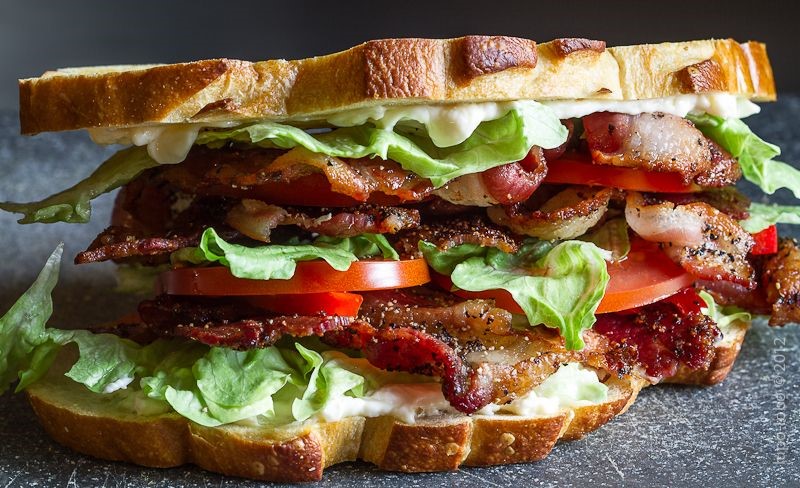 A few years ago, I introduced open-faced sandwiches for Yale Reunions. Let's face it, open-faced sandwiches present well. You can see exactly what is on the bread, and you don't have too much bread. I recently had a Yale tour and lunch with a client, and we were served sandwiches from a board….open-faced sandwiches! They were attractive and very tasty. I'm not advocating for only open-faced sandwiches. They work in the right setting and can be presented as an upscale lunch option.
I'll dive into sandwiches in a future newsletter. For now, find the best BLT and you've found a great sandwich shop.
Ingredient of the Month
Savoy Cabbage
Savoy cabbage is one of the most delicious and versatile cabbages grown. It is very tender and cooks quickly. The flavor is milder and sweeter than green cabbage. Savoy can be sliced thinly then sautéed in 5-8 minutes for a bright green, tender and naturally sweet vegetable. A splash of white balsamic or lemon juice perks up the flavor. It's also excellent with applewood smoked bacon…but you already knew that.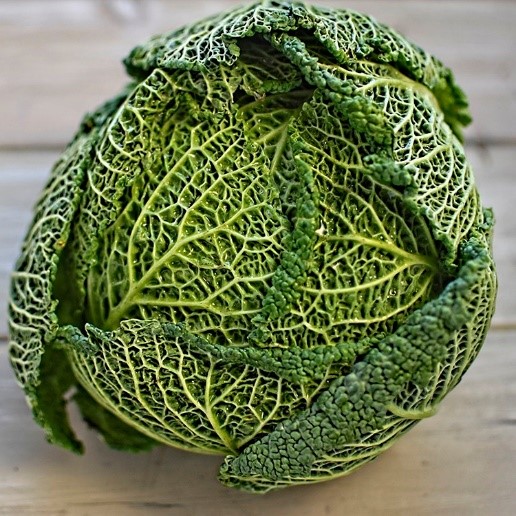 Cooking Tip
Pasta Broth
Pasta and red sauce is how I was raised. For most of my life I believed that was all there was. Of course, there was pesto or al fredo and "a la vodka" (never understood that one), but red sauce is king. At some point I was introduced to the simplest sauce made from pasta broth.
Pasta broth is made every time you cook pasta. Bring salted water to a boil (yes, you have to taste the water to know if there is enough salt), add pasta and before draining save a cup or more of the pasta broth.
Use the pasta broth to moisten pasta with butter or extra virgin olive oil, or quickly fry minced garlic and chopped parsley in the pasta pot, return the pasta to the pot, add copious amount of freshly grated parmigiana Reggiano and splash in enough pasta broth to create an amazing, juicy coating for the pasta. Furthermore, pasta broth is necessary to add juiciness to cacio e pepe.
Always remember, juicy pasta is best.
CulinaryNXT is a food service advisory practice drawing on Ron DeSantis' 30 years of experience in all facets of the food industry.  Ron is one of only 70 Certified Master Chefs worldwide and has advised organizations of all sizes and types. His strengths include culinary innovation, menu and recipe development, culinary assessment, bottom-line results, and communication skills that allow him to implement solutions effectively.
CulinaryNXT's base is in New Haven, but its reach is truly global. CulinaryNXT's relationships extend to numerous countries around the world in a client and alliance network that has been built over many years. These relationships provide both global support and local knowledge.
Manage your food innovations in cloud-based JAMIX Kitchen Intelligence System!