Shopping list is a critical tool for a restaurant when ordering supplies. JAMIX Kitchen Intelligence System allows chefs to create the shopping list based on the menu with a couple quick clicks. Restaurant shopping list is one of the culinary topics in the following newsletter by Certified Master Chef Ron DeSantis.
Food Is Just the Beginning™
by Ron DeSantis
Volume 3 Issue 6
June 2020
CulinaryNXT
200 Totoket Rd
Branford, CT 06405
203-415-9190
Come On, Already!
A couple weeks ago I went to the self-checkout at the supermarket. The card reader is freshly wrapped in plastic. Coincidentally the manager walks by and asks if I need any help. No, I don't, but what's with the plastic? Unless it's changed after every transaction, it's the same as touching the keypad……
Prost! Cheers! Saluti! Kippis!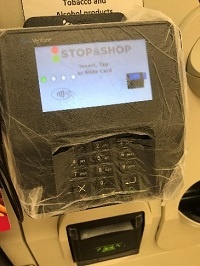 Master Chef Insights
Sensory Evaluation
The great food equalizer is the blind tasting. During my CIA Consulting days, we conducted many sensory evaluations for food companies and manufacturers across the country. The CIA setting was great because we always had a mix of professional chefs and student chefs. Additionally, we could entice tour groups to participate as well. All this gave us significant data to guide product development.
There were some interesting moments during blind tastings. I recall conducting a barbecue sauce blind tasting. 5 different national brands of barbecue sauce were evaluated. The tasters all had personal favorites and each taster was convinced his or her favorite was the top scoring sauce. The outcome was that the brand no one considered was the top scorer – Kraft Original Barbecue Sauce. There was A LOT of head scratching and bewildered expressions. Another was involved canned tomatoes. This tasting involved 14 different cans of tomatoes. They were imported Italian and domestic Californian tomatoes. The cans were on display but the identify of the tomatoes during tasting was unknown. Here, most evaluators believed the best tasting tomatoes were imported Italian San Marzano. The high scoring canned tomatoes were Californian tomatoes from Stanislaus.
Blind tastings provide the most accurate evaluation of food products. We are all influenced by many factors. In this case, simply removing labels forces us to evaluate the flavor, aroma, texture, and appearance of the product. I still continue this practice. I am convinced that it provides the most accurate and useable feedback regarding food products.
The White House
Almost two years ago I wrote about a cooking at a location that I couldn't reveal. Well, it's time for sharing. I was invited to be the guest chef at the White House Mess. The White House Mess is under the Oval Office and is used by the staffers in the Oval Office, and occasionally by the VPOTUS. I didn't see the VP at lunch, but I did meet him on the driveway between the White House and the Eisenhower Executive Building. It was short hello, how are you, what are you doing here meet, but I was there to feed people not blabbing with the VP.
The White House Mess is operated by the U.S. Navy and staffed with Navy Culinary Specialists. This tradition goes back to 1880 aboard the Presidential Yacht. Later, President Roosevelt established Camp David at a Naval Retreat and the U.S. Navy continued the tradition of serving the Commander in Chief (incidentally, I served 5 presidential visits at Camp David). Serving at the White House Mess continues the Navy's tradition of providing professional foodservice to our nation.
My team was made up of the top chefs I worked with at Yale University. Dan Flynn, Cyon Jones, Dave Kuzma, and Chase Sobelman worked with me on the menu, preparation, and serving the guests. The menu (you may remember this from my October 2018 newsletter) was:
Green Goddess and Grilled Chicken Salad – little gem romaine with late season corn, grilled chicken breast with smoked salt, and Black Label Bacon.
Crispy Sicilian Stuffed Turkey Paillard with Mediterranean Salad – Sicilian sausage on a turkey scaloppini, breaded and pan-fried with a Mediterranean-style chickpea, cucumber salad.
Vegan Crab & Noodle Kung Pao – Hungry Planet vegan crab, lo mein noodles and kung pao sauce with a vegan crab spring roll.
'nduja Seared Halibut in Summer Cioppino – spicy New England Charcuterie 'nduja seared on halibut filet in cioppino-style broth with summer squash.
Red Velvet Panna Cotta – vanilla- buttermilk laced panna cotta with red velvet crumbles.
Culinary & more…
Kitchen Tech – Shopping List
The shopping list gets no respect. However, try ordering supplies for a commercial foodservice operation without one. It will be a disaster. That's when the value of a shopping list become apparent.
Itemizing the ingredients needed to prepare recipes is the foundation of the shopping list. Additionally, the shopping list will total all like ingredients. The shopping list can be created for a recipe, a dish, a menu and for a selected timeframe.
The Jamix kitchen intelligence system will generate a shopping list with all the information above. It will also consider trim loss of ingredients. Knowing the as-purchased (AP) amount ensures the culinary team will have the correct quantity of ingredients for production. A comprehensive shopping list also helps to manage waste. I'm a firm believer that waste management starts with purchasing the correct amount of food.
The shopping list is also useful in the production kitchen. A cook can use the shopping list to gather the ingredients needed for the recipes he/she is preparing. This saves time going back and forth to the storeroom/walk-in and allows the cook to focus on culinary preparation (that means great food!).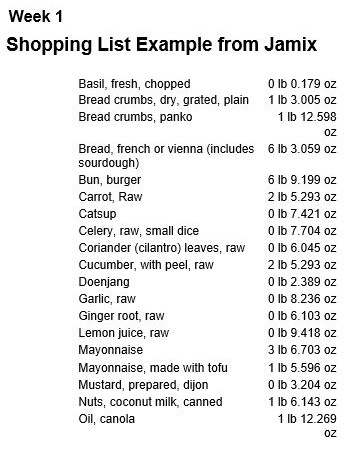 Creating a shopping list manually is a serious undertaking, but Jamix allows chefs to create the shopping list with a couple quick clicks. So…..the shopping list may not be as cool as the menu, but it certainly deserves a lot of respect.
Ingredient of the Month
Fresh Thyme
Thyme is a perennial so right now it's HUGE in the garden. This little leaf packs a flavor punch. Add it to fresh vegetables, chicken, and marinated roasted peppers. It's great with potatoes and any big flavored food. Also, it dries nicely so you have plenty during the winter months.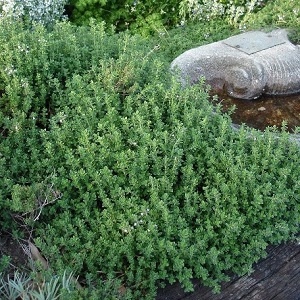 Cooking Tip
Cast Iron Pizza
You want great pizza at home? Break out the 12" cast iron frying pan. Place the pan in a cold oven and dial it up to 500°F. When the oven is heated, so is the pan. Now slide your pizza into the pan (NO FAT) and bake until done, golden, and crisp (about 6-9 minutes). Slide out of the pan, cut and enjoy. You're welcome.
Buon appetito.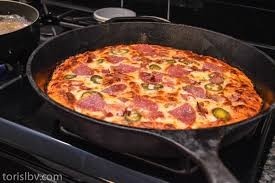 CulinaryNXT is a food service advisory practice drawing on Ron DeSantis' 30 years of experience in all facets of the food industry.  Ron is one of only 70 Certified Master Chefs worldwide and has advised organizations of all sizes and types. His strengths include culinary innovation, menu and recipe development, culinary assessment, bottom-line results, and communication skills that allow him to implement solutions effectively.
CulinaryNXT's base is in New Haven, but its reach is truly global. CulinaryNXT's relationships extend to numerous countries around the world in a client and alliance network that has been built over many years. These relationships provide both global support and local knowledge.