Kitchen tech that is a dynamic kitchen intelligence system will manage all the functions thereby minimizing the number of systems required. This is one of the topics in the following newsletter by Certified Master Chef Ron DeSantis.
Food Is Just the Beginning™
by Ron DeSantis
Volume 2 Issue 7
July 2019
CulinaryNXT
200 Totoket Rd
Branford, CT 06405
203-415-9190
Come On, Already!
Just arrived home from an incredible visit to Singapore, Tokyo, and Hong Kong. So many food memories, visited old friends, and also made some new friends. Trips like this remind me that being a part of the food world opens so many doors and opportunities.
Words and pictures about the trip are below!
Cheers!
Master Chef Insights
Los Angeles Unified School District
LAUSD spans more than 700 square miles, includes 1,100+ schools and serves nearly 700,000 students. At the end of May I visited LAUSD with Hormel Foods and Jennie-O. The school officials we met shared heartwarming stories of the successes the students in the district have and are making. We also learned of challenges thousands of kids face every day, but still manage to attend class and strive toward a brighter future.
LAUSD's Linked Learning program is a curriculum which combines teaching with real world learning. It exposes kids to a variety of disciplines…from business to healthcare to culinary arts. In all, students have access to over 400 career pathways. Teachers combine traditional pedagogy with experiential learning opportunities.
We visited the Santee Education Complex in LA which offered a culinary arts curriculum. Santee opened in 2005, has 1853 students enrolled, and boasts a 77% graduation rate. There I met the chef instructor who is a graduate of The Culinary Institute of America. He is using what he learned at CIA and as a chef in the industry to provide a culinary lab experience for the students at Santee. The class was in session during our visit and I had an opportunity to speak with the students. They were learning how to make crepes. The crepe became the vehicle to teach planning, organization, scaling, math, and teamwork. All critical skills in foodservice and beyond.
We also visited the kitchen staff while they were finalizing lunch service. The kitchen managers were great organizers and kept the production flow running smoothly. Like any other kitchen operation, lunch has several hundred kids arriving and they want to sprint through the meal line. The kitchen team had everything ready and service was remarkable.
The director of foodservice, Manish Singh, has implemented enticing programs to keep food interesting and to manage waste. For example, he implemented a Flavor Bar. The Flavor Bar has a variety of dried herbs and spices for students to add to their food. This allows students to add familiar flavors, or they can boost flavors to their liking. Manish also has a Share Table. Students can place food items they don't want to eat – whole fruit, packaged vegetables, etc – on the Share Table so that other students can take the food to eat then or later. Small change, big impact.
Culinary & more…
Kitchen Tech
Last month I wrote about a dynamic kitchen system. What I continue to discover is how similar kitchen operations are regardless of the foodservice sector. The core of operations are recipes. Since my early days as a student at CIA we were taught that recipes/menu drive the restaurant planning. Recipes determine the menu, kitchen layout, equipment selection, staffing, storage requirements, etc.
All foodservice operations – restaurants, supermarkets, catering, college & university, cruise ships, etc. – start with recipes at the center. From this starting point many functions thrive:
Menu
Production sheet
POs to suppliers
Inventory
Costing
Nutrition
Allergens
Publishing data to end-customer via labels or eMenus
Sales data to forecast production
The list is large. What is challenging to operators is finding one dynamic system to handle these various functions. When operators have multiple systems, they require manual data entry of the same information. This defeats the purpose of technology. Tech needs to streamline, minimize, and automate data entry. Kitchen tech that is a dynamic kitchen intelligence system will manage all the functions thereby minimizing the number of systems required.
Through my work as an advisor I've seen examples of cost savings gained through kitchen intelligence systems.
Cancer Nutrition Consortium
Please take a look at what's new by clicking this link www.cancernutrition.org
Asian Trip Highlights
Where to begin!? A 12-day visit to Asia that included Singapore, Tokyo, and Hong Kong in was fast and action-packed. My wife, Sylvia, and I landed in Singapore 14 hours late. I had to hit the ground running. After changing into cooking gear, I was at HRVST restaurant with Chef Addis prepping for an event the next day for 75 guests. Bleary eyed and constant mental reminders to watch my fingers we accomplished day 1's prep and headed out to eat with the locals. I told the taxi driver Swatow Seafood Restaurant and he said it was well known locally.
That was the start of the food journey. In Singapore we had traditional Chinese food and hawker stall experiences, in Tokyo, yakitori, sushi, and tempura, and in Hong Kong, street food with born and raised Hong Kongers. Each city gave us a very special and unique experience.
Common to each location was the palpable culture of food, hospitality and friendship. Scroll down for some pictures:
Ingredient of the Month
Petite Diced Tomatoes
Who's isn't insanely busy these days? With that in mind this month's ingredient is canned petite diced tomatoes. A master chef friend introduced this ingredient to me many years ago. His approach – consider petite diced tomatoes the same as tomato concasse, only these are ready to use.
Consider this. Tomatoes aren't really available from the vine in New England for a few more weeks. Petite diced tomatoes are processed when tomatoes are in peak season. This is an excellent ingredient to use in countless recipes. Don't misunderstand, for certain recipes nothing replaces in season, hand crafted tomato concasse. But when there is a time crunch, these are great.
For example, open the can and add chopped cilantro, chipotle, and diced onion and a delicious salsa is ready in minutes. Or simmer for 10 minutes with sautéed onions, garlic, fennel seed, oregano and fresh basil and a delicious tomato sauce is ready quickly. Use your imagination and keep a few cans in the pantry!
Cooking Tip
Searing for Flavor
Searing was the term that I learned. Today we know that pushing the boundaries of searing pushes flavor UP. Chefs and cooks are charring foods with great results. Charring pushes the boundary of burned and seared. With the right amount of char, there is a heightened sense of flavor. The slight bitterness compliments the other flavors of the food. It makes you want for more.
Some tips to get great char start with the heat. Become comfortable heating a pan or grill or oven. That means don't rush the preheating. When I cook on a stovetop, I put a pan on at low heat and then start my prep. As I get closer to cooking (charring) I increase the temperature. Having the pan properly heated ensures that my food will get the right sear or char.
If you are cooking in a pan and it's heated as you put oil in the pan the oil will smoke. That's a good indication that the pan temperature is ready for food. If you are using a grill, be sure to preheat the grill for at least 10 minutes at high temperature. When you oil the grates on the grill, the oil should smoke. With an oven, preheat the oven with the roasting pan in the oven. That way the food will sear as soon as it's added to the pan.
A couple of other important tips – dry food as much as possible before adding to the pan. This prevents steaming and spattering. Lastly, don't overcrowd the pan. Only add enough to almost cover the bottom of the pan. And when the food is added to the pan, don't move it for a few minutes. This permits the pan or grill's heat to recover and create the desired char.
Bon Appétit!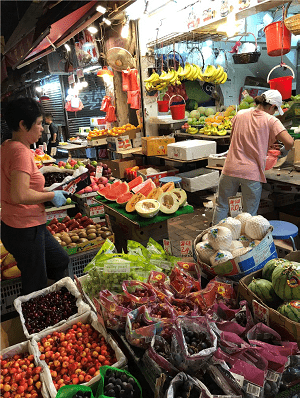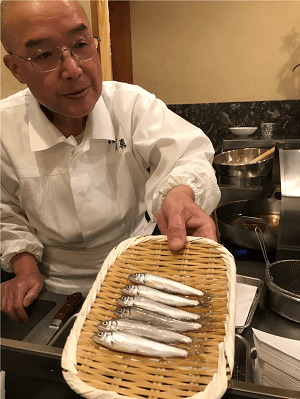 CulinaryNXT is a food service advisory practice drawing on Ron DeSantis' 30 years of experience in all facets of the food industry.  Ron is one of only 70 Certified Master Chefs worldwide and has advised organizations of all sizes and types. His strengths include culinary innovation, menu and recipe development, culinary assessment, bottom-line results, and communication skills that allow him to implement solutions effectively.
CulinaryNXT's base is in New Haven, but its reach is truly global. CulinaryNXT's relationships extend to numerous countries around the world in a client and alliance network that has been built over many years. These relationships provide both global support and local knowledge.
Manage your kitchen operations with JAMIX Kitchen Intelligence System!