Kitchen system takes care of many tasks in a restaurant kitchen. Understanding what technology does helps us to maximize its capabilities. Tasks of the kitchen system is one of the topics in the following newsletter by Certified Master Chef Ron DeSantis.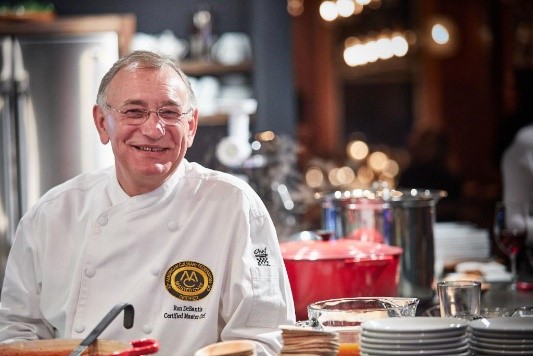 Food Is Just the Beginning™
by Ron DeSantis
Volume 3 Issue 2
February 2020
CulinaryNXT
200 Totoket Rd
Branford, CT 06405
203-415-9190
Come On, Already!
Flavor & The Menu publication is available…..get a copy!
Why you ask? Because the panel of experts assembled for the current issue is incredible. Yes, I'm on the panel, BUT that's not the only reason to read it. The editorial team does great work to provide a deep dive into 2020's Top 10 Trends. And, honestly, I'm humbled to be a part of a diverse panel that provides insights for the trends issue.
Cheers!
Master Chef Insights
School Lunch
"There ain't no such thing as free lunch." Oh, but there is! And it's a great service to the children in Finland. Last month I noted that I visited Finland with my friend, and the CEO of Jamix, Mikko Jaatinen. Mikko arranged for a visit to an elementary school in his hometown of Jyväskylä.
Like all elementary schools, it was buzzing! We stepped inside to meet the principal and saw that kids only wore socks, and most teachers wore slippers. The floors had radiant heat, so it's very comfortable on the feet, and the dirt stays outside. Another interesting fact is that kids play outside everyday of the year. What that means, is in addition to walking to school, kids get more fresh air during the day to help their brains stay engaged.
All this is leading up to the free lunch. Finland has been providing its children with free lunch for over 70 years. The benefit is that all kids receive a nourishing meal while in school. While I watched kids, of all elementary school ages, go through the lunch line it was great to see that they all took every option offered. The food was self-serve. They can take all they want but need to eat all they take. I saw no kid throw any food away, everything on the plate was eaten.
The menu that day consisted of mashed potatoes with shredded chicken (casserole), a variety of whole grain bread and näkkileipä (crispbread), shredded carrots, green peas, lettuce, and pasta salad. Kids had a choice of dressings and beverages. I naively asked what kind of lunch do kids bring from home? The answer was, "why would they do that? Lunch is free."
There is a central commissary in Jyväskylä where the meals are prepared. Food is delivered to schools and is handled by the foodservice staff at each school. Ovens are in the cafeteria should some food items need reheating.
This was a great visit and, as a chef, it was a pleasure to see kids enjoy the food in the cafeteria (yes, the potato-chicken casserole was tasty).
Culinary & more…
Kitchen Tech – What Does Technology Do?
We believe we need technology, but have you ever asked – what does it do? Why do I need it? If you have, you are not alone. Understanding what technology does helps us to embrace its use and maximize its capabilities.
To understand what technology does, Jamix gives an example of technology as an employee. Here's your AI employee:
Collects Information
Jamix will bring all information together in an organized manner and share it with all the users. All users are updated with possible changes in real-time.
Organizes
Jamix groups all information categorically and clearly. It maintains order in multisite operations, as well.
Connects Information
Information is linked in the system. This minimizes the risk for faulty or incomplete information. Work more efficient, quicker and easier.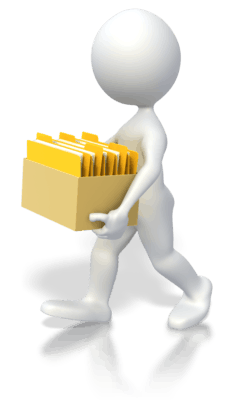 Files
All essential information is saved for reviewing.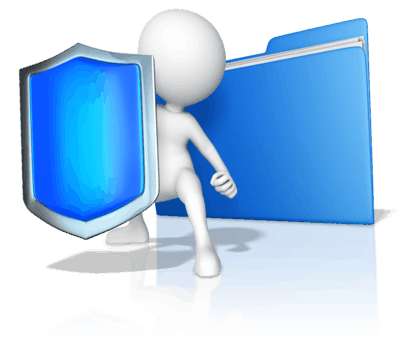 Guards
Information is kept safe behind passwords and firewalls. User rights limits information and functionalities available to authorized users.
Calculates
Sales/wastage
Shopping lists
Key figures related to inventory
Costs
Margins
Nutritive values
Recipe ingredient amounts
Routine Functions
Communicates information both within the organization and to external parties.
Updates product information from your suppliers.
Searches
Searches the information you are looking for in an instant with versatile search functions and groupings.
Guides
Ingredients needed;
Amounts needed;
Preparation instructions;
Schedule for preparation and production
Remembers
Standard orders and Traceability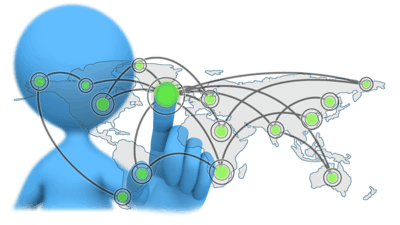 Stays Up to Date
Continuing improve ensures Jamix is always up-to-date with your kitchen management demands – both internal and external.
Always Available
Thanks to cloud service always available regardless of place or time – all you need is an internet connection!
The above illustrations are courtesy of Jamix. It demonstrates the many jobs of technology in the workplace.
Fresh Ideas Food Management
Fresh Ideas Food Management invited me to participate in their annual company conference in early January. While there I judged their chef culinary competition, held a keynote talk about the US CulinaryScape, offered a tasting of Mankai, and interacted with almost everyone in the company.
Fresh Ideas is a company that is willing to break new ground, be the first, try something new, challenge their team to innovate, and many other great qualities. Matt Clervi and Dennis Owens lead the company with an entrepreneurial spirit, openness, and open arms. Throughout the conference I watched employees engage with Matt and Dennis to talk about ideas and how to continuously improve.
Keep an eye on this dynamic food-focused team.
The Big Game Pizza
For this year's Big Game on Feb 2nd, the Hormel Team and I put our heads together to craft a 54 Topping Big Game Pizza. This gargantuan pizza topped out at 54 ingredients on a 9 foot pizza field. Each of the 5 flavor zones represented a region of the US and "20 yards". The end zones were pure dessert indulgences.
The zones:
Northeast – Pork & Beans: Hormel Fire-braised pork shoulder on 3 bean salad with crispy fried onions.
South – Southern Fried Hormel Fire-braised Chicken with hot slaw, creamed corn, Hormel Black Label Bacon and pimento cheese.
Midwest – Hormel St. Louis Ribs served boneless on Hormel Mashed Potatoes, mozzarella and BBQ drizzle.
Southwest – Hormel Austin Blues Brisket, Wholly avocado, Herdez Salsa Verde, and pepper jack cheese.
Northwest – Hormel's Happy Little Plants plant-based beef sliders with tomato sauce, grilled veggies, and romesco.
The pizza had its debut at Fox & Friends in NYC on Tuesday, Jan 21st. If you missed it, here's a link.
Ingredient of the Month
Mejillones en Escabeche from Ramón Franco®
This can of mussels was delicious. Each one perfectly cooked, plump, and carefully packed. These mussels are great to eat on their own or as a warm garnish on a salad, fish, spread, etc.
Here's where I found them: trovatoschrageselections.com
Cooking Tip
It's definitely citrus season. My Mom recently sent a box of Indian River citrus. I have to be honest, I don't like peeling each piece of grapefruit or orange, so I segmented the entire box. That leaves me
with a beautiful bowl of pure eating pleasure.
To segment – cut the two poles off the fruit. Then, using downward cuts, slice the skin away from the fruit. Only cut in enough to remove the outer peel and pith. Now cut between the internal membranes.
Bon Appetit.
World Food Programme
The following article was in CulinaryNXT's November newsletter. My report about Finnish school lunches above is why Mikko's letter is here again.
Jamix (www.jamix.com) founder and CEO, Mikko Jaatinen was invited to participate on a panel at the WFP meeting in Rome on October 17th. At the conclusion of the program, Mikko wrote this report.
WFP – World Food Programme, is an organization under UN – United Nations.
It is present in any major human crisis you can read on global media at any given time, such as Syria right now, feeding people in despair – providing emergency food assistance.
Another main focus for WFP is National School Feeding programs.
WFP is working in 80 countries and feeds 80 million school children. These countries are poor or for other reasons not capable of doing it themselves.
Challenges in producing food in big scale
The challenges in the operations are familiar to anyone trying to provide food on daily basis to hundreds or thousands of people.
How to plan a versatile menu that is nutritious but simultaneously cost-efficient and sustainable. That is challenging and a hard task. Ingredient costs fluctuate and calculating recipe and menu costs is time consuming if not even practically impossible without a digital system. But it gets even more complex with allergens and different diets just to name few.
Food waste happens in many phases of the food production process, all creating huge environmental effects and obviously losing money every time food is thrown away or lost unnecessarily. Is the number of meals correct? Can I scale the recipe according to the right portion size? Do I know how much of each ingredient should be ordered from the suppliers? Do I know the inventory at the moment? Do we have standardized recipes so the cooks can follow planned menu and recipes?
Finland has been offering free school lunch for over 70 years
In Finland every schoolchild has been offered a free and nutritious school meal for over 70 years. When the school lunch system started, Finland was a poor country. The offering was more porridges and soups, but still, every child got a meal at school.
School lunch has huge benefits from many aspects. Obviously a hungry child gets fed and is healthier and happier. Better learning results is a major return of this investment. It is quite obvious that Finland's rise to the very top of the world in many different categories such as education and quality of life, is based on free nutritious school lunches for everyone. Finland is now a rich country.
Working for digitalization for 30 years
For already 30 years I have been tackling those challenges, in big scale food production, by digitalization.
Significant results can be achieved quickly and the opportunities to improve these processes are endless with the help of IT.
Kitchen Intelligence System can answer "Yes" to all of the above questions, and do even much more.
CFS side event in Rome
Finland was presenting its school lunch achievements in Rome Italy at the side event of CFS – Committee on World Food Security on October 17th, 2019.
I was privileged to be invited by Finnish government to Rome and be a member of the panel in the event.
I was simultaneously proud to present my experience and knowledge in a field where I have worked for such a long time – Solving problems and thinking of ever better solutions for feeding people.
I had great separate talks with stakeholders such as Director of the United Nations World Food Programme, Carmen Burbano de Lara as well as Sandra Westlake and Maria Jose Rojas of WFP, and Marjaana Manninen of Finnish Government.
Small change, big impact
I am sure that digitalization will help the world feed better even the poorest ones.
Even small steps in digitalization will have big impacts. Just having recipes in a digital system allows them to be scaled, to have accurate amounts for production, to follow nutrition and costs. Great digital systems do much more. But there are obviously huge opportunities to take digitalization even further, building eco-systems, presenting AI and giving ever more vital and useful information for daily processes and decision making.
Partnerships and co-operations with different stakeholders – governments, UN, WFP, businesses and individuals – are vital.
But especially important is will to do it.
I have that will!
Mikko Jaatinen
Founder, CEO of Jamix
CulinaryNXT is a food service advisory practice drawing on Ron DeSantis' 30 years of experience in all facets of the food industry. Ron is one of only 70 Certified Master Chefs worldwide and has advised organizations of all sizes and types. His strengths include culinary innovation, menu and recipe development, culinary assessment, bottom-line results, and communication skills that allow him to implement solutions effectively. CulinaryNXT's base is in New Haven, but its reach is truly global. CulinaryNXT's relationships extend to numerous countries around the world in a client and alliance network that has been built over many years. These relationships provide both global support and local knowledge.